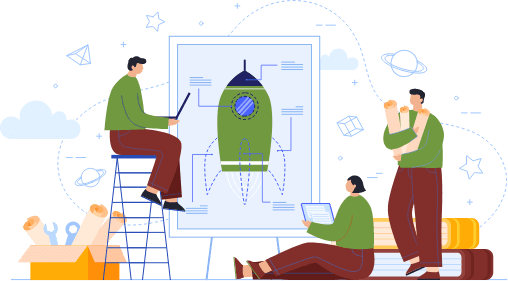 Upgrade and Maximizing Profit Business
Upgrade and Maximizing Profit Business Constant improvement is the key factor to succeed in outperforming your competition. Creative is the name of the game for any restaurant or café to continue existing in the market and beat your competitors. Improvement does not only mean good marketing ideas, but also how to develop your product and upgrade your services to satisfy your clients. Improvement needs a sharp vision and a wide experience to cut down on losses and avoid obstacles and to save time and money on useless trials with no proven results.
In Deyafa Business we assist entrepreneurs and business owners to overcome obstacles. We offer them a work plan with clear objectives to beat the competition. We put a solid program based on modern strategies for the improvement of the establishment. The program comprises some main procedures from within the restaurant, and is considered the corner stone for the upgrade of revenues and standards of service.
The program includes the following points:-
Performance analysis and assessment through sales figures and details.
Evaluation of the products and services.
Indicating available opportunities in the market.
Study of the main competitors.
Upgrading products through Menu engineering.
Adding signature products in demand by the clients.
Putting quality specifications and work strategy.
Training for the staff and management personnel.
Putting an operation manual.
Suggesting activities and plans for local and International marketing.
Upgrade and Maximizing Profit Business
Start Your Project