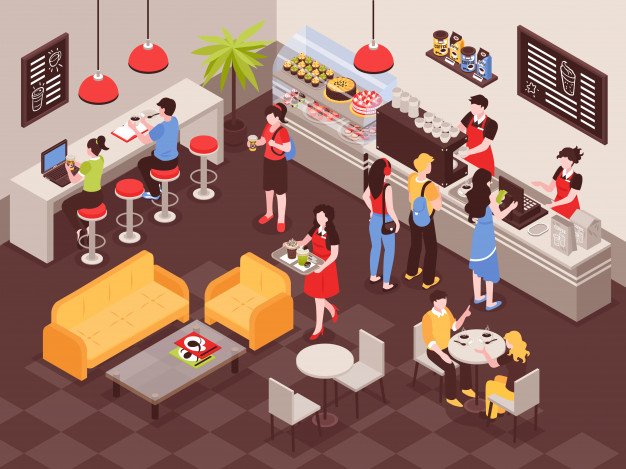 Establishing new restaurant or Café
Establishing new restaurant or Café When entering a new restaurant or Café, the first thing that attracts customers and creates a sense of coziness is the interior design and decoration of the place. Comfort and familiarity encourage people to try out the outlet and keep revisiting. Customers tell their circles about the place through word of mouth and the venue becomes a hit.
Before starting the process of interior designing, you have to know the requirements suitable for the location. There are some general conditions, but each city or area has a special situation of its own. And based on our previous experience, we can help you design a unique decoration for your outlet.
A Logo complements the general design of a new brand, which is called the visual identity that should match the design of the project. Our work includes the following:-